My three-year-old black Vans high-tops are, undeniably, the bane of my existence. They are tattered, unruly, and covered in dusty stains. The sole on the bottom of the right shoe is ripped in half. There are loose threads hanging from the side of the left one. And the shoelaces? Don't even get me started. Let's be honest, they look like chewed up pieces of black liquorice—at best. The laces are far too long (they've slid along way more public bathroom floors than I'd care to recount), and the lace-holes are simply too loose
Each shoe stays tied for a maximum of 3 minutes, despite the plethora of exhaustive knotting techniques that I have attempted to execute over the years. I've had to stop to (repeatedly) tie my shoes several times a day regardless of the occasion. Name any possible scenario and I guarantee I've tripped my way through it, whether on my way to class or work or even walking from my bedroom to my residence hall study lounge. I may or may not have fallen down the Kimmel staircase last week—it's a lot.
You must be wondering why I've kept them around for so incredibly long, right?
Initially, I wanted to come to NYU because I loved its dynamism. Everybody seemed to walk with a purpose, united by a communal sense of ambition. I definitely deluded myself into thinking that I didn't have a "dream school" when I was applying, but by the time I visited campus, I was finishing my tour guide's sentences. It was clear to everyone in my life that this is where I wanted to be. As soon as I was accepted as an ED1 applicant to the Gallatin School of Individualized Study, I began planning all the adventures and endeavors I hoped to take on once I was there.
Once my problematic shoes and I arrived in New York, school was everything I could have hoped for and more. I threw myself into a whole slew of clubs, including creative writing groups, a business club, a student-run record label, and a capella group. I found my academics to be challenging but stimulating, and I loved my classes so much that I felt an obligation to go above and beyond at all times. I was lucky enough to meet a group of friends who came from all around the world, and socially, we found ourselves doing our best to knock off items off of our "New York bucket lists" as often as we could.
The issue is that I'm an incredibly fast-paced person, perhaps to a concerning extent. I can't help but cope with the feeling that every second counts. Going to school here is expensive, and I've been determined to make this experience worthwhile—not just for myself, but also for my parents. I'm really, really horrible at giving myself a break. Sure, I've procrastinated my fair share and taken nights off for the occasional date with Netflix, but in general, I've never been very good at telling myself to slow down.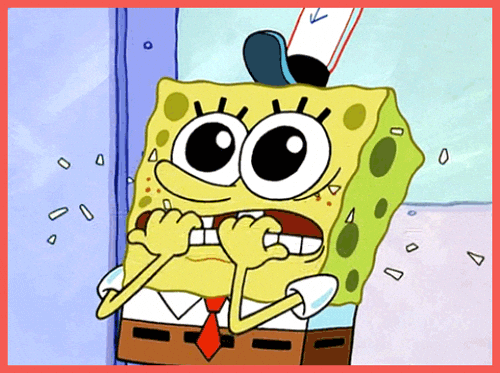 Here's where those shoes come in handy. They quite literally and very much physically force me to stop every now and then, take a deep breath, and look around at my surroundings. This is not the most seamless of ways to do so, but it certainly gets the job done. A few weeks after school started, I was walking back to my residence hall on the eve of my 18th birthday. Unsurprisingly, I noticed that my shoes were untied, so I bent down to take care of the situation. Looking up from University Place I caught site of the ever-visible Empire State Building when an idea popped into my head.
That night, I went up to the top of the famous building with a couple of friends to ring in my new year of existence. I had unfinished homework waiting for me back in my room, but the view from the 86th floor made it completely worthwhile. For me, this was progress.
This has happened to me loads of other times. During midterm season, I was rushing to Bobst Library to finish an Environmental Psych project when my shoelaces, once again, came undone (shocker). I'm sure it didn't feel like a defining moment as it was taking place, but I remember being overcome with an innate sense of stability as I knelt down and took care of my laces in the midst of the chaos. It's just one paper, dude. One paper. Calm down. One. Paper!
No, you don't need to don a pair of uncomfortable shoes in order to be able to center yourself during stressful times. I'm just saying that in whatever way you can, find something or someone in your life to remind you to catch your breath sometimes. As bizarre as it may be, I'm grateful for my Vans high-tops for this very reason.
I'm supposed to get a new pair of shoes this week. I'm not sure I want to.