When you think of NYU, you probably don't think of sports. Yes, it's true that we don't have a football team, and almost all of our varsity athletic teams are Division III (except NYU Fencing – they're D I!). However, my experience at NYU has been extraordinarily shaped by sports. As a sports management major, and a huge sports fan in general, this city has been the perfect place to expand my passion for athletics and global sports during my time at NYU.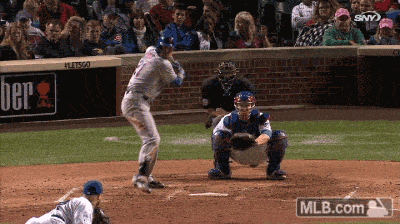 New York City is the most sports-dense city in the world. There are several universities scattered throughout all five boroughs, as well as dozens of professional and semi-professional teams. I walk down the street and pass the headquarters of the NFL, the NBA and Major League Soccer. I emerge from the subway and see Madison Square Garden, the world's most famous arena and the home of the New York Knicks, New York Liberty, and the New York Rangers.
In some ways, it's a little overwhelming having so many leagues and teams gathered in one place. Which teams should I support? Which organizations offer the best internships? But I quickly realized that my dream is to work in the sports industry, and having so much access to sports-related opportunities is incredible. Over the past four years, I've been able to work for two professional soccer teams, a sports-related public relations agency and a athletic nonprofit organization. I've also had the privilege of having professors who work for sports agencies, professional teams, leagues and sports marketing companies. Even within NYU, I have thrown myself into the athletics community. I have played for several different intramural teams while I have been here, and found people just like me who came to New York for the amazing sports opportunities we have here.
Now, as a current senior about to enter the sports industry, I feel prepared to face any challenge that may come my way, both in my personal and professional life. I've been able to make connections with incredible people in sports, and I have met some fantastic friends that have challenged and uplifted me during my time here. NYU may not be known for its sports teams, but when I look back at my years spent here, sports are what have shaped my college experience the most.